SAP Basis (Wartung und Support)
SAP Basis beschreibt grundsätzlich eine Reihe von Middleware-Programmen und Tools, die die zugrunde liegende Basis für die Anwendungen bilden, um unabhängig von Betriebssystemen zu laufen. SAP Basis enthält ein RDBMS, sowie eine GUI-und Client-Server-Architektur. Neben dem Schnittstellenaspekt enthält es auch Komponenten wie Data Dictionary und Benutzer-und System-Administration. SAP Basis sorgt für die Verwaltung des SAP-Systems, die als Middleware die Anwendung mit der Datenbank und dem Betriebssystem verbindet.
Es besteht aus den folgenden Anwendungen / Sub-Modulen / Screens:
Computing Center Management System (BC – CCM)
Upgrade General (BC – UPG)
Change and Transport System (BC – CTS)
Operating System Platform(BC – OP)
Security (BC – SEC)
Application Link Enabling (ALE)
Remote Function Calls (RFC)
Database Interface, database platforms (BC – DB)
Front End Services (BC – FES)
ABAP Workbench (BC – DWB)
Documentation and Translation Tools (BC – DOC)
Controls and Control Framework (BC – CI)
Business Management (BC – BMT)
Middleware (BC – MID)
Object Linking and Embedding (OLE)
Common Program Interface Communications (CPI-C)
Electronic Data Interchange (EDI)
Customizing (BC-CUS)
ABAP Programming and Runtime Environment (BC – ABA)
Computer Aided Test Tool (BC – CAT)
Ready to Run R/3 (BC – BRR)
Client Server Technology (BC – CST)
Network Integration (BC – NET)
Basis Services/ Communication Interfaces (BC – SRV)
Authorizations System Monitoring with CCMS Workload Alert Monitor
All diese Komponenten bilden die Grundlage Ihrer in der SAP ERP abgebildeten Geschäftsprozesse. Da dafür notwendige komplexe Infrastruktur erfordert regelmäßige Wartung und Support. Neben den Standardkomponenten der SAP Business Suite wird durch weitere Komponenten wie CRM, SCM, SRM, GTS, GRC oder die Integration zu anderen Anwendungen mit der SAP Netweaver Plattform mittels PI die Notwendigkeit erheblich erhöht.
SAP Basis bei der Slenderiser GmbH
Die Vorraussetzung für Ihren Geschäftserfolg ist der reibungslose Betrieb Ihrer SAP-Systemlandschaft. Sie suchen professionelle Unterstützung bei ihrem SAP Basis Betrieb? Wir unterstützen bei:
SAP Installation und Konfiguration
Einspielen von Enhancement Packages (EHP), Patches, technische Upgrades (Releasewechsel) und Updates
Backup & Recovery Management, Archivierung
Sicherheits- und Berechtigungskonzepte, ZBV
Betriebsführung komplexer SAP Landschaften
Wartung und Support
Transport und Wartung von Anwendungsmodifikationen und AddOns
Incident-Management und Fehleranalyse
OS-DB und Unicode Migrationen
Performance Optimierung / Tuning
Solution Manager (MOpz, SLD, Early Watch Alerting, ChaRM, usw.)
Konfiguration und Integration von Alerting / Monitoring (System Monitoring Tools)
Remote System Services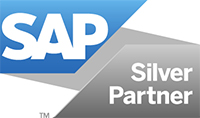 Wir sind SAP Silver Partner
Wir bieten Ihnen qualitativ hochwertige und kostengünstige Unterstützung für den laufenden Betrieb – innerhalb vom festgelegten Zeitrahmen. Unser ausgezeichnetes SAP Consulting Team hat die Erfahrung und das Engagement, um sicherzustellen, dass Sie das Beste für Ihr Budget erhalten.